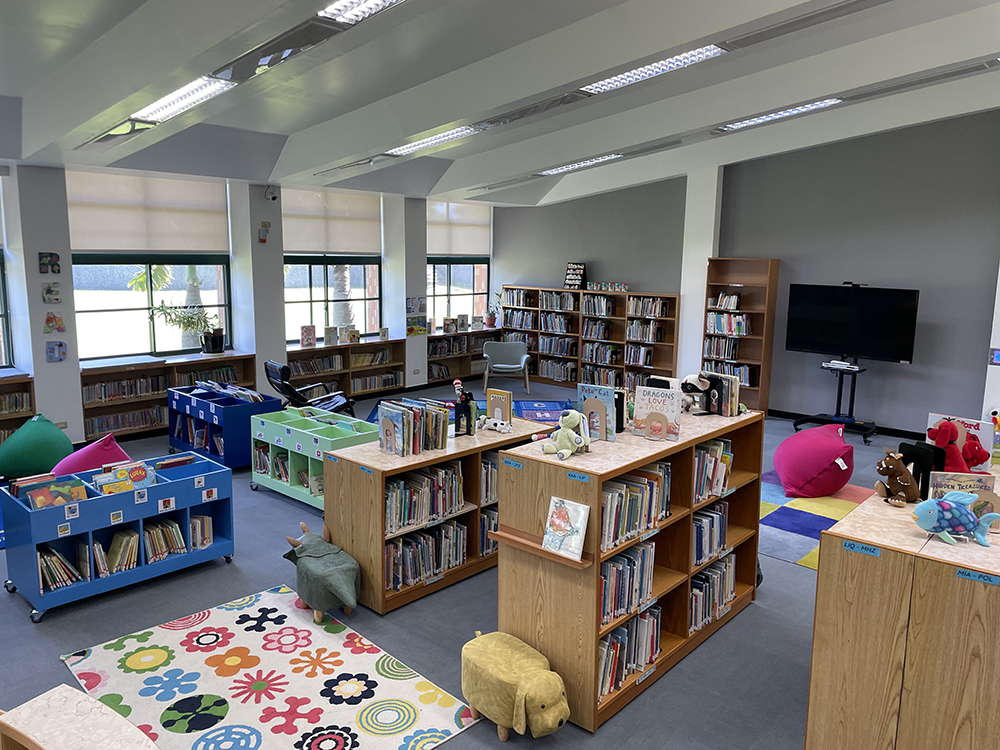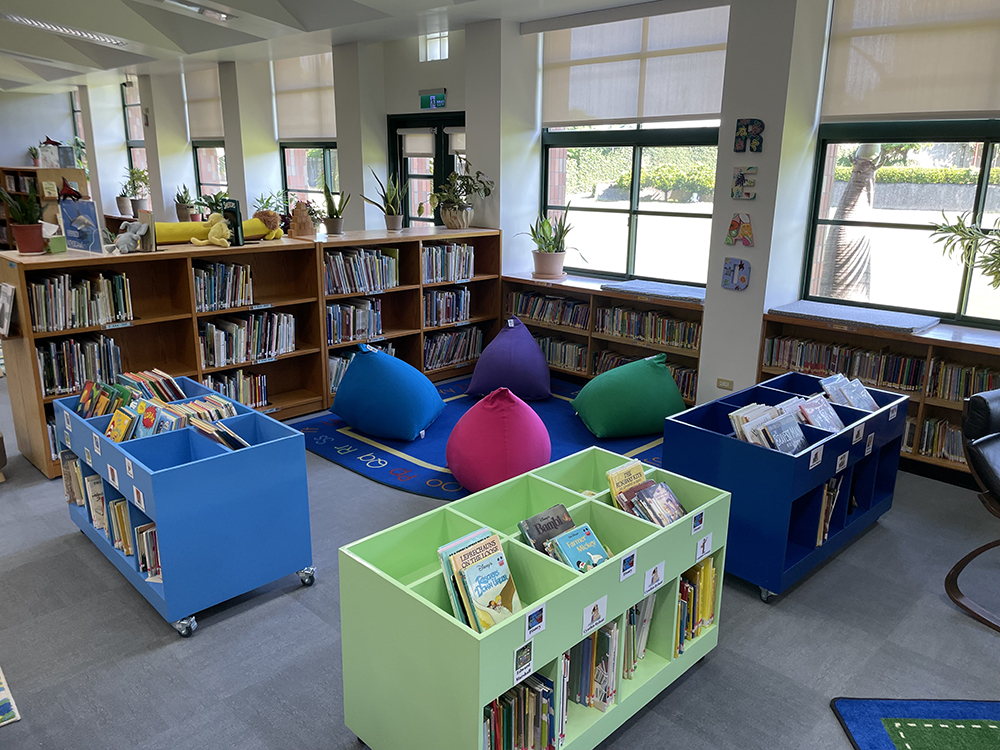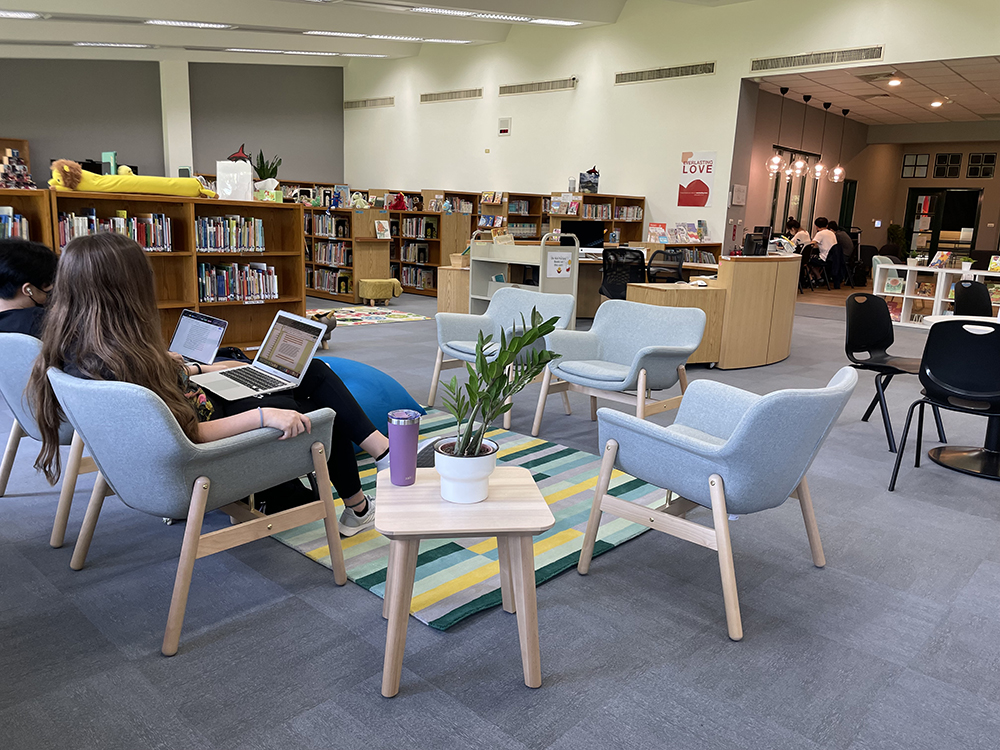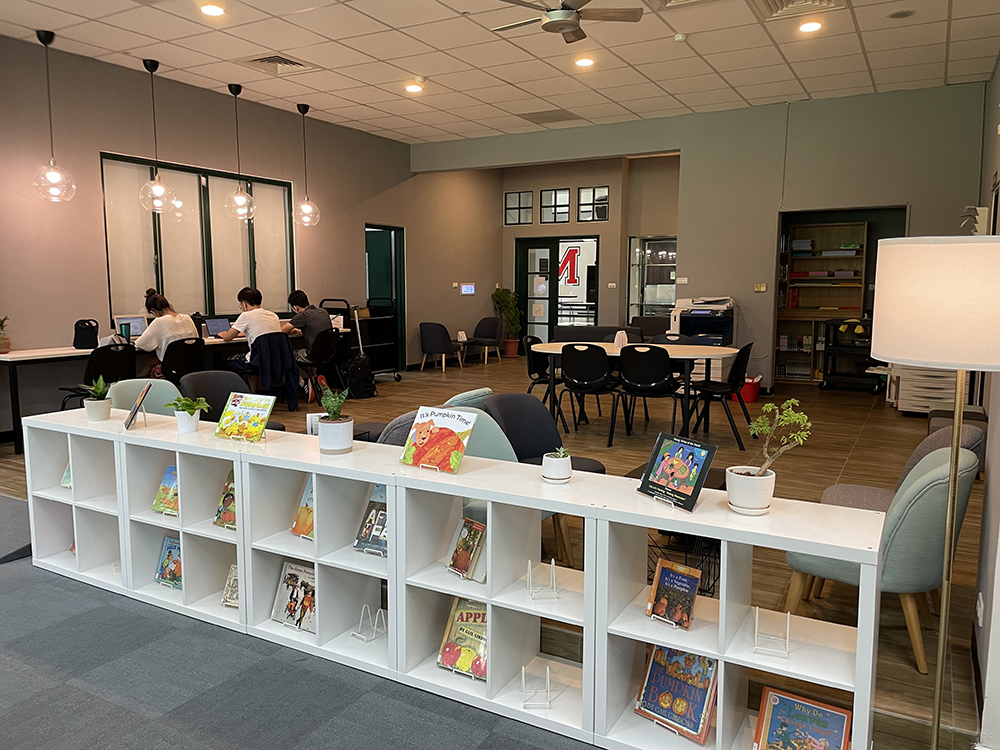 The MAK library is located in the center of our school. It is here because libraries are central to learning at our school. Morrison strives to inspire students to be lifelong learners. Reading is one of the foundations of a quality education and the ability to be a lifelong learner. The library promotes the love of reading through direct instruction to elementary classes and by providing a large collection of quality materials for everyone to enjoy. The other main goal of the library program is to teach students to be information literate. The goal of information literacy is directly related to Morrison's Vision for Learners; that students will be critical and creative thinkers, effective communicators, and wise, responsible stewards. The library program teaches information literacy through direct instruction at the elementary level and collaboratively with teachers in middle and high school.
The library is open from 7:45 AM to 3:30/4:30 PM Monday through Friday. Our collection has thousands of books to choose from along with DVDs, Christian music CDs, magazines, Chinese books, and special collections for parents. Every parent is welcome to create a library account and check out materials for their own reading enjoyment.
Every year we try to plan special events like book fairs, reading programs, and author visits. These special events present opportunities for our students and families to have fun and enjoy literature.
Please click here for a link to the Morrison library catalog.