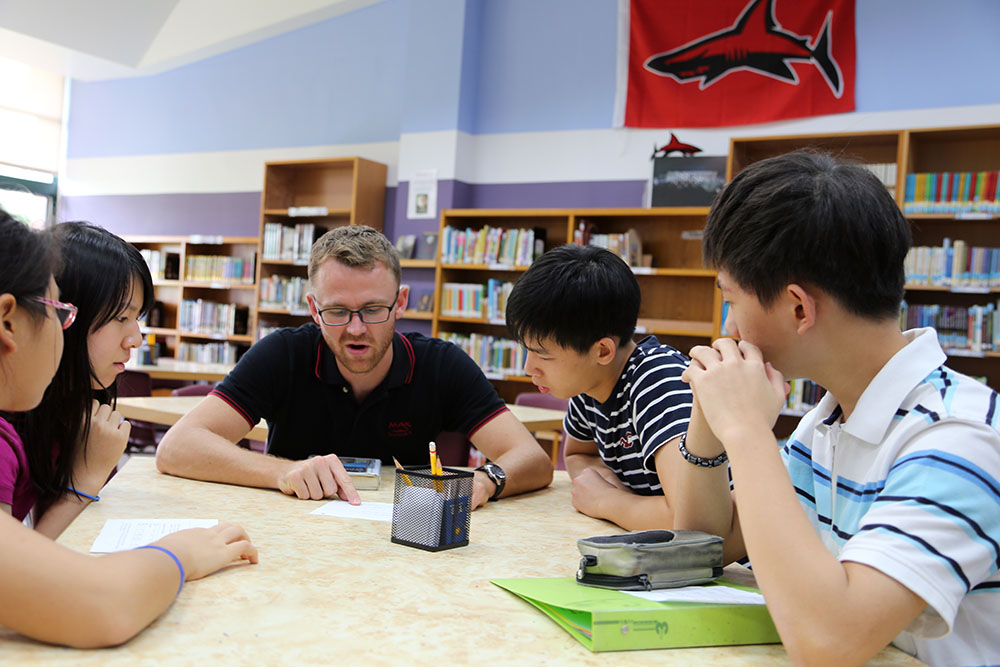 Educating Minds and Hearts
Our school's tagline, "Journeying Beyond Knowledge to Wisdom", is the genuine goal of our educators. As a Christian school, we are committed to educating not only the minds of our students but also their hearts. For us, education goes beyond academics as we help students grow in their faith, make good life choices, and understand the importance of a biblical worldview. Academic conversations in the classroom go beyond memorizing facts as students wrestle with life's biggest questions. Conversations between students and teachers in the halls are not simply focused on grades and college but also on who students are, where they are going, and why they are headed there. Our most fervent prayer is that our graduates leave our school prepared to have a deep and meaningful impact on the world for Christ.
Academic Rigor
God commands us to not only love Him with all our heart, strength, and soul but also with our mind. At MAK we set the bar high academically. The high school staff is fully certified with degrees from relevant fields, and the majority of our high school staff members have advanced degrees. More importantly, our teachers are excellent, and they combine high expectations of students with dynamic and creative instruction. Additionally, our students are high-achieving.  MAK's excellent elementary and middle school ELL program and the school's admissions policy are such that classes are fairly homogenous, allowing students to challenge each other in a healthy collaborative environment.
Project-Based Learning
In addition to more traditional classroom learning, MAK high school classrooms are regularly working on dynamic projects to apply their knowledge.  For example, in English 9 students make drama came alive by filming, acting in, and editing a Romeo and Juliet video project.  In biology students apply their study of ecosystems on a trip to Taiwan's coastline in Kenting.  Students in history class use their knowledge of the French Revolution to create pamphlets that reflect late 18th-century French society and politics.  Additionally, our teachers ask students to wrestle with, to write about, and to discuss difficult questions that demand high-level thinking.  Through our projects and discussions, students go beyond memorizing and engage in real, applied learning.
Technological Integration
In the MAK high school, students are encouraged to bring their own educational electronic devices for learning in the classroom.  Our teachers widely use technology in their instruction and require students to challenge themselves through the use of educational media in a variety of projects.  For example, students in English made use of Prezi to present on Homer's Odyssey. The high school also offers a variety of media electives that include Podcasting,film, yearbook, and editing responsibilities on a weekly announcements show for the school.  Finally, students in high school are also required to take a designated number of online courses. This is an essential skill for 21st-century learners, and it also broadens the scope of our high school course offerings.
Personalized Instruction
One of MAK high school's strengths is its size.  Small high school classes allow for highly personalized instruction. In math, for example, student solutions to problems are not subjected to rote checking, but our instructors spend time analyzing student errors and clearly communicate their findings with students. In English, writing is regularly subjected to the drafting process, and students receive personalized feedback on their strengths, weaknesses, and progress.  Our teachers truly know our students, and parents are afforded with detailed and accurate information in our conferences.