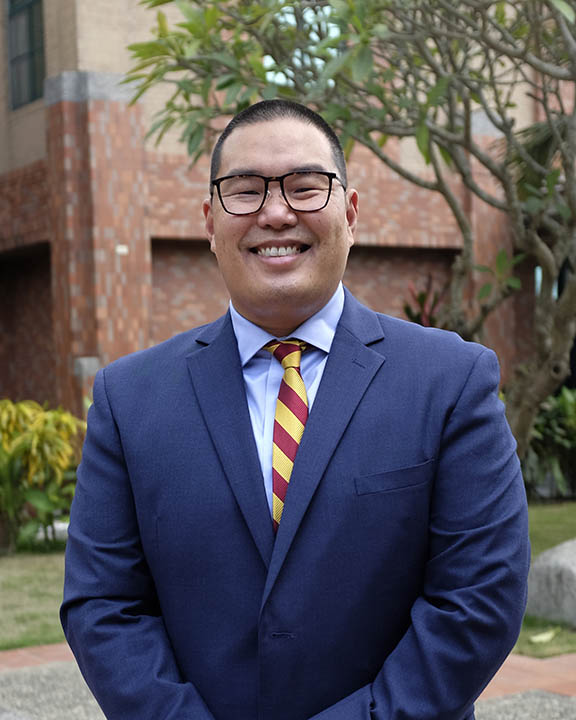 Dear Morrison Families,
Welcome to the 2021-2022 school year! My name is Dr. Kim, and I am the new principal of Morrison Academy Kaohsiung (MAK). As principal, I am committed to supporting students mature in their relationship with Jesus Christ, develop as lifelong learners, and grow to be their best selves. Furthermore, I am excited to facilitate a positive school environment that fosters intentional and meaningful student-staff relationships critical to the learning process. In all, I am passionate about creating a secure and caring space where students can feel safe to fail and take risks.
Our theme for the new school year will be "Everlasting Love" from Jeremiah 31:3, which says, "I have loved you with an everlasting love; I have drawn you with unfailing kindness." As we navigate these uncertain times, one thing remains the "same yesterday, today, and forever (Hebrews 13:8)": Christ's Love for Us. Through God's unconditional love, He has provided MAK with a caring and committed staff, supportive parent community, and resilient children. For this reason, I am confident that through Christ, we can overcome any challenges that come our way and design a rigorous academic program that continues to equip our students with future-ready skills.
The staff and I look forward to an exciting year ahead! We are praying for you, and we are looking forward to working alongside you to ensure a great school year for all of our students. Your support and partnership are vital to our students' success. Go Sharks!
In Him,
Daniel Kim, Ed.D.
Principal 校長