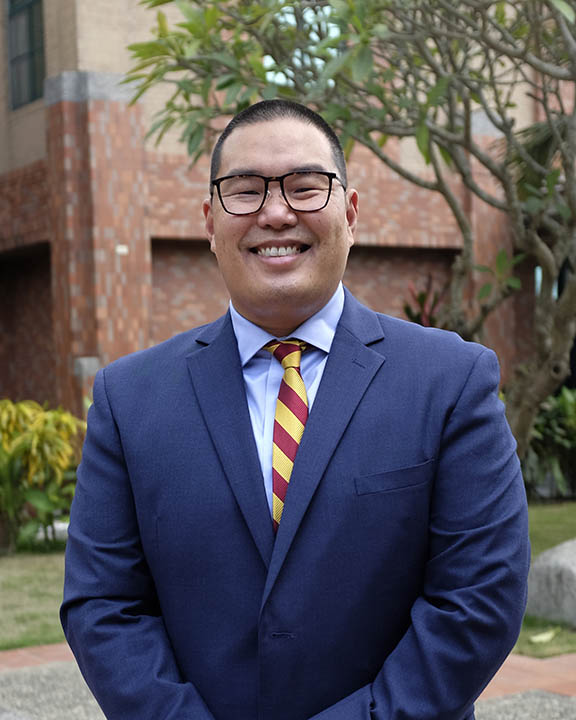 Dear Students and Parents,
Welcome to the 2022-2023 school year!  Morrison Academy Kaohsiung welcomes you to our school website.  I am confident you will find purposeful information in this helpful resource to learn more about our amazing school community.
Morrison Academy Kaohsiung is an excellent school with amazing teachers, staff, and parents who serve together to support every child.  Throughout this year, we will continue to educate the whole child by providing meaningful opportunities for students to follow Christ, think critically, and effectively communicate their creative ideas.  MAK is also committed to a safe school environment where students' social-emotional health is supported, and students can grow and thrive in a positive school learning environment.  I have no doubt that our students will make an impact both now and in the future.  As our students grow and develop at MAK, I hope every student will explore their curiosity, take responsible risks, embrace diversity, and practice empathy.
This year's school theme is "The Morrison Family" from 1 Peter 3:8, which says, "Be of one mind.  Sympathize with each other.  Love each other as brothers and sisters.  Be tenderhearted, and keep a humble attitude."  At Morrison, the word "family" is more than simply a matter of heritage and genealogy.  As part of Morrison, we are a tightly connected community of students, parents, and staff members whose goal is to glorify God.  Our community extends throughout Kaohsiung and beyond to Chiayi, Taichung, and Tapei.  In being part of the Morrison Family, I hope every student, parent, and staff member would feel a genuine connection and a true sense of belonging within our school community.  As we grow our community, the goal for this year is to foster a spirit of unity by caring, sharing, helping, and showing kindness to one another.  As students connect through performances, competitions, and classroom experiences, my hope is that all of us will find lifelong kindred spirits at MAK.
As your principal, I am committed to working together to provide the best education and school experience for every child. I believe in open communication, and I encourage you to reach out whenever you have questions or want to collaborate. I look forward to getting to know every family more and building a partnership that benefits our children.  Together we will sustain and build upon the excellent work that has already been established. Thank you for your continued support of our school and staff.  Here's to an amazing year of growth and success at MAK!
Go Sharks!
Respectfully,
Dr. Daniel Kim
Principal 校長