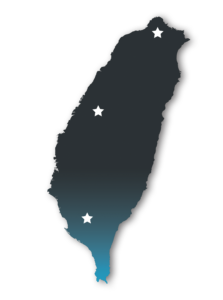 Morrison Academy is an international Christian school in Taiwan. It was established in 1952 to meet the educational needs of children of missionaries. From its earliest days, this missionary school has welcomed the children of other expatriates on a space available basis.
Three Campuses
Morrison Academy has three campuses: Taipei, Taichung, and Kaohsiung which serve students kindergarten through the twelfth grade. The Taichung campus is the only campus where boarding facilities are provided for high schoolers from areas outside of Taichung.
In addition to its main campuses, Morrison has also operated several satellite schools in other areas of Taiwan for students through the sixth grade.
Morrison also provides some services to missionaries in Taiwan who are home-schooling their children.
Morrison Academy's Vision
The vision of Morrison Academy is that each student will experience a quality, Biblically-integrated education. Morrison structures learning so that students may develop the knowledge, discernment, and ability to dynamically impact their world for Christ.
A Christian International School
Because Morrison is a Christian international school, a Biblical worldview is integrated into all areas of the American based curriculum. Bible class is required for all students. Instruction is in English and is college preparatory in focus. Advanced Placement credit is available for select courses. The school year for students extends from around the second Monday in August to the end of May or the first week of June, for a total of 180 instructional days.
The school is jointly accredited by the Association of Christian Schools International and the Western Association of Schools and Colleges. The school's boarding program is also accredited by the Association of Christian Schools International.
An International Christian School
Morrison Academy is recognized by Taiwan, as an international school, and is restricted from accepting nationals who do not hold a foreign passport. The majority of our students, approximately 70%, are citizens of the United States. The remainder of our students come from 32 other countries. Morrison Academy is legally recognized as Morrison Christian Association. It is a nonprofit corporation, registered in the state of New Jersey and in Taiwan.